7 Failure To Success Stories of Students [Real Life Examples]
Every student has experienced failure at some point in their academic journey. It could be a poor grade on an exam, a rejection from a dream college, or a failed project. However, what sets successful students apart is their ability to bounce back from failure and turn it into a stepping stone toward success.
This blog will share inspiring stories of students who faced failure but refused to give up. From struggling with learning disabilities to facing financial hardships, these students overcame challenges and achieved their goals through hard work, perseverance, and a positive mindset.
Not only will these stories inspire you to never give up on your dreams, but they will also provide you with valuable insights and strategies to help you overcome your own obstacles.
Join us as we celebrate the resilience and determination of these outstanding students and learn how you can turn your failures into success.
1. Tyler Perry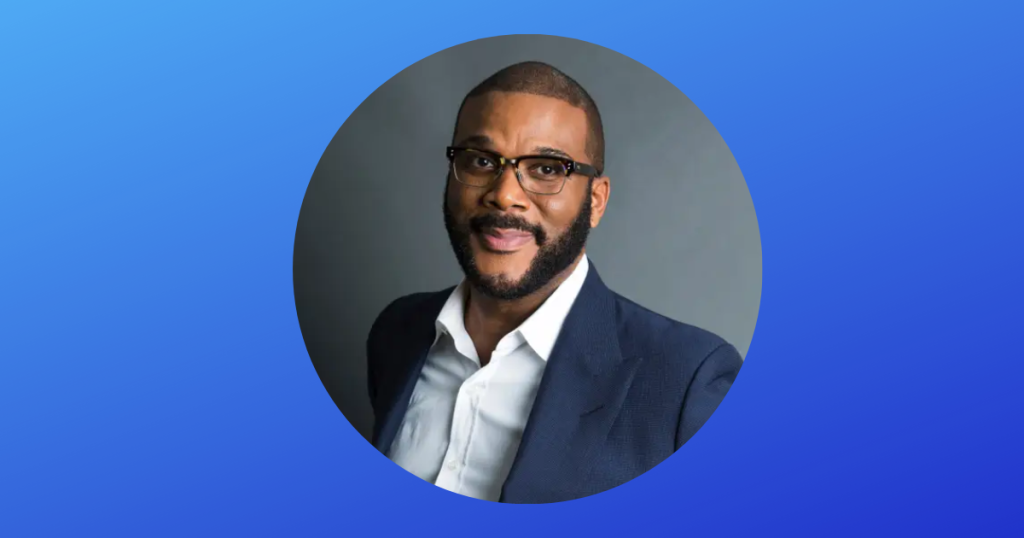 Tyler Perry's struggles began at a young age. He grew up in poverty, suffered physical abuse from his father's hands, and was sexually abused by several adults. He dropped out of high school and spent several years homeless, living in his car and motels.
Despite his difficult circumstances, he began writing plays and performing them in small venues.
However, his early efforts were unsuccessful, and he faced rejection after rejection. Perry continued to hone his craft, eventually developing the character of Madea, a tough-talking, no-nonsense grandmother who became the centrepiece of his plays.
In 1992, Perry staged his first play, "I Know I've Been Changed," in a community theatre in Atlanta. The play was poorly received, and Perry lost all of his savings. However, he continued to write and produce plays, slowly building a following.
Perry's breakthrough came in 2005 when he released the film version of his play "Diary of a Mad Black Woman." The film was a box office hit, grossing over $50 million, and launched Perry's career as a successful filmmaker.
Since then, Perry has written, directed, and produced numerous films, television shows, and stage productions and has become one of the most successful and influential figures in the entertainment industry. Despite facing significant obstacles and setbacks, he persevered, continuing to work hard and believe in himself and his vision.
2. Colonel Sanders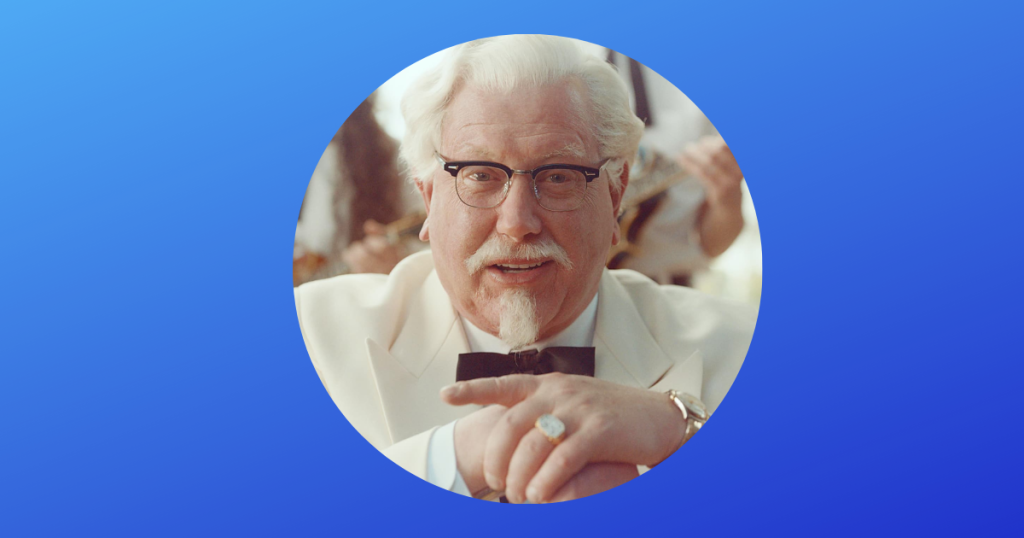 Colonel Sanders, the founder of Kentucky Fried Chicken (KFC), faced several challenges and setbacks before achieving success. Born in 1890 in Indiana, Sanders had a difficult childhood and was forced to drop out of school in the seventh grade.
Despite his lack of formal education, Sanders was a hard worker and held several jobs throughout his life, including as a farmhand, streetcar conductor, and insurance salesman. He also started several businesses, including a ferry boat company and a gas station, but was unsuccessful.
It wasn't until Sanders was in his 60s that he finally achieved success with KFC. After years of struggling to make ends meet, Sanders began cooking fried chicken in a pressure cooker in a small restaurant in Kentucky. His chicken was a hit with customers, and he soon opened his own restaurant, which he called "Sanders Court and Cafe."
However, Sanders faced several setbacks along the way. In the 1950s, his restaurant was destroyed in a fire, forcing him to start over from scratch. He also faced competition from other fried chicken restaurants and was forced to sell his recipe and franchise his business to stay afloat.
Despite these challenges, Sanders continued to work hard, believed in his vision, and ultimately succeeded.
Today, KFC is one of the largest fast-food chains in the world, with over 20,000 locations in more than 120 countries. Sanders is remembered as a pioneer in the fast-food industry and an inspiration to entrepreneurs everywhere.
3. Vera Wang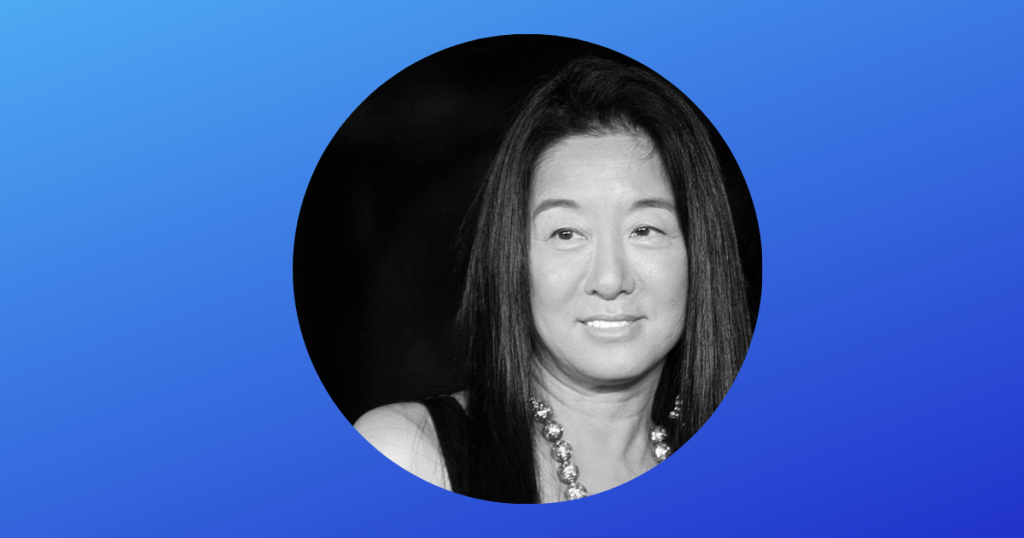 Vera Wang, a highly successful fashion designer, faced significant academic challenges, ultimately shaping her journey to success. Born in New York City in 1949, Wang grew up in a privileged and accomplished family.
However, she struggled academically and was not accepted into her dream school, Sarah Lawrence College.
Despite this setback, Wang pursued her passion for fashion and landed a job as an assistant at Vogue magazine. She worked hard and gained valuable experience, eventually becoming the youngest editor at the magazine. However, her dream of becoming a fashion designer was still unfulfilled.
In 1990, at 41, Wang took a risk and launched her own bridal wear line. Her first collection was not well-received, but she persisted, continuing to refine her designs and build her brand.
She drew inspiration from her own experience as a bride and her desire to create wedding dresses that were both elegant and modern.
Wang's perseverance paid off, and her designs gained recognition and popularity, especially among celebrities.
She expanded her business to include ready-to-wear clothing, accessories, and home goods, and today, she is one of the most successful and influential fashion designers in the world.
Wang's academic struggles may have hindered her progress in traditional academic pursuits, but they did not hold her back from pursuing her passion and achieving success in the fashion industry.
Her story is a testament to the power of perseverance and determination and a reminder that success can be achieved through hard work and dedication, even in the face of academic obstacles.
4. Elon Musk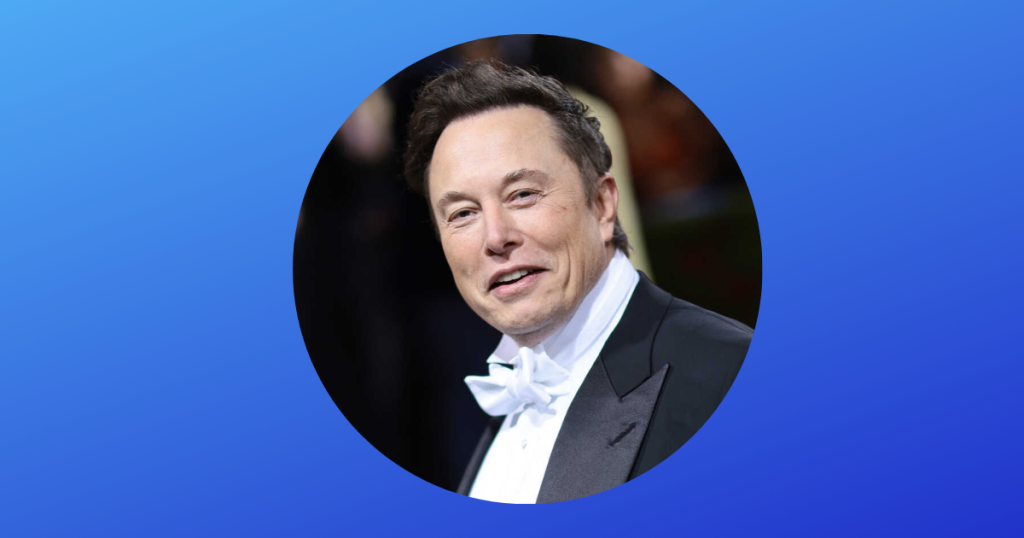 Elon Musk, the CEO of SpaceX and Tesla, is widely known for his innovative and ambitious projects. However, Musk's academic experience was marked by both challenges and success.
Musk was born in South Africa in 1971 and moved to the United States to attend college. He enrolled at the University of Pennsylvania, studying physics and economics. Despite his academic achievements in high school, Musk struggled in college, finding it difficult to balance his coursework with his entrepreneurial ventures.
In his sophomore year, Musk started his first business, a software company called Zip2, which aimed to provide city guides for newspapers. The business was successful, and Musk dropped out of college to focus on it full-time. Zip2 was eventually sold to Compaq for nearly $300 million.
Musk then turned his attention to his next venture, X.com, an online payment company that later became PayPal. X.com was also successful and was eventually sold to eBay for $1.5 billion.
Musk's success with Zip2 and X.com gave him the financial resources and credibility to pursue his ambitious projects in the following years. He founded SpaceX to make space travel more accessible and affordable and Tesla to accelerate the transition to sustainable energy.
Despite his struggles in college, Musk's entrepreneurial ventures provided him with the real-world experience and skills necessary to succeed in his latest endeavors. His story is a reminder that success can be achieved through academic achievement and practical experience and that even setbacks can ultimately lead to success if approached with determination and a willingness to learn.
5. JK Rowling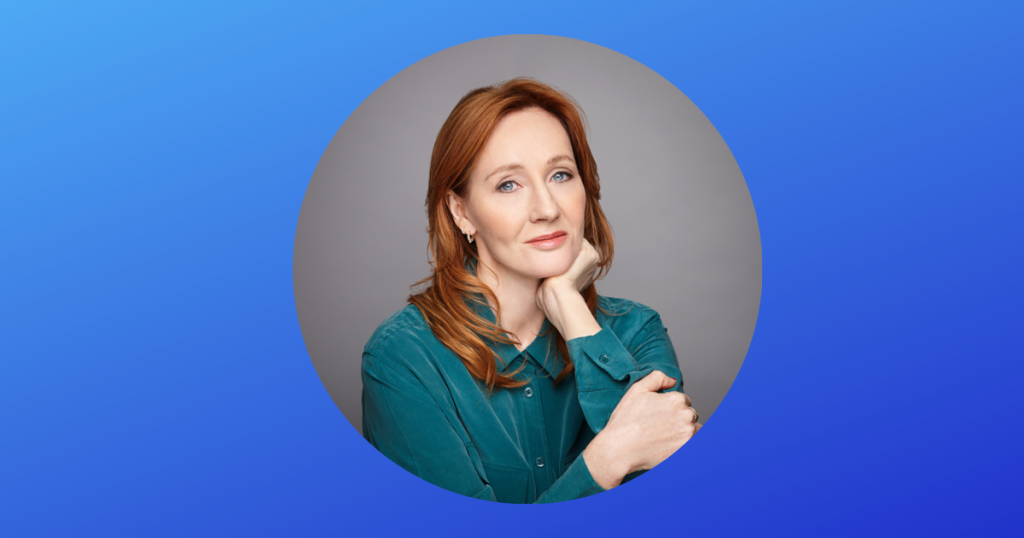 J.K. Rowling, the author of the widely popular Harry Potter series, had a difficult academic journey leading to her writing success.
Rowling was born in 1965 in England and grew up in a lower-middle-class family. As a child, she loved to read and write stories. However, her academic performance was not exceptional, and she struggled with self-confidence and depression.
Rowling attended the University of Exeter, where she studied French and the Classics. However, she failed her final exams and graduated with a lower second-class honors degree.
After graduation, she moved to London and worked as a researcher and bilingual secretary for Amnesty International while working on her writing in her spare time.
Rowling's personal life was also difficult at this time. She went through a divorce and became a single parent, struggling to make ends meet and support her daughter. During this period of hardship, Rowling first devised the idea for Harry Potter.
Rowling's early attempts at publishing the book were rejected, with publishers telling her that the story was too long and not marketable. However, Rowling persisted, continuing to revise and improve the manuscript. In 1997, Bloomsbury, a small publishing house in London, took a chance on the book; the rest is history.
The success of the Harry Potter series transformed Rowling's life. She became one of the best-selling authors of all time, and her books were adapted into movies and theme parks. Rowling's personal fortune also grew significantly, making her one of the wealthiest women in the world.
Rowling's story is a reminder that success can come from unlikely places and that academic struggles and setbacks do not define a person's potential for success. Rowling's perseverance, determination, and creative talent ultimately led to her success as a writer, inspiring readers of all ages worldwide.
6. Richard Branson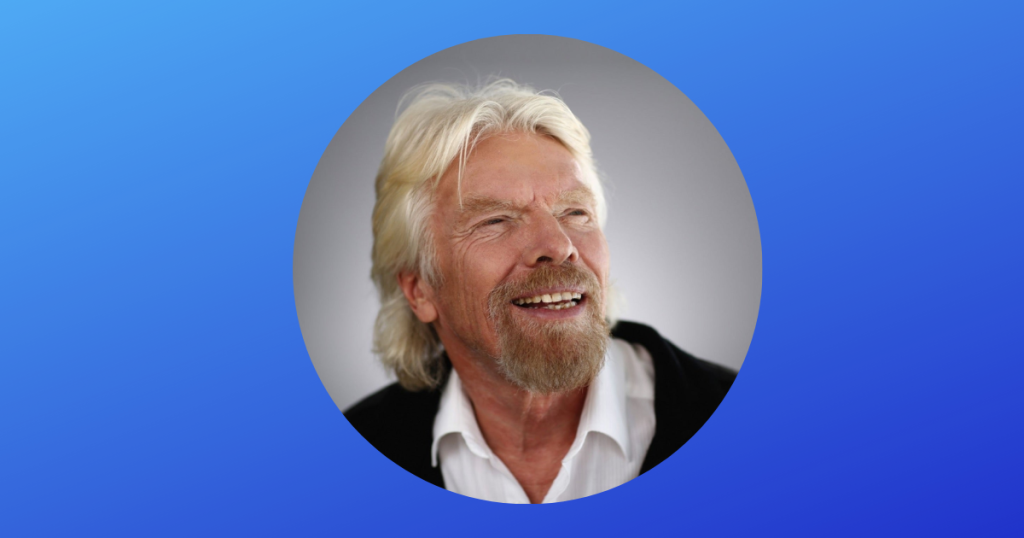 Richard Branson, the founder of the Virgin Group, was diagnosed with dyslexia at a young age, which made academic work a struggle for him.
He struggled to keep up with his studies, and as a result, he dropped out of school at the age of 16 without any qualifications.
Despite his lack of academic success, Branson was determined to make something of himself. He started his first business, a magazine called Student, at 16. The magazine was successful and helped Branson to develop his entrepreneurial skills.
Branson continued to pursue his business ventures, founding a mail-order record business and a record store before starting Virgin Records in 1972.
Virgin Records signed several successful artists, including the Sex Pistols and Phil Collins, and became one of the most successful record labels in the world.
Branson continued to expand his business empire, launching Virgin Atlantic Airways in 1984, which became a significant player in the airline industry.
He launched several successful companies under the Virgin brand, including Virgin Mobile, Virgin Trains, and Virgin Galactic.
Today, Branson is one of the most successful entrepreneurs in the world, with an estimated net worth of over $5 billion.
Despite his lack of academic success, he has used his entrepreneurial spirit, determination, and creativity to build a business empire that spans multiple industries. His success is a testament to the fact that academic success is not the only path to success.
7. Michael Jordan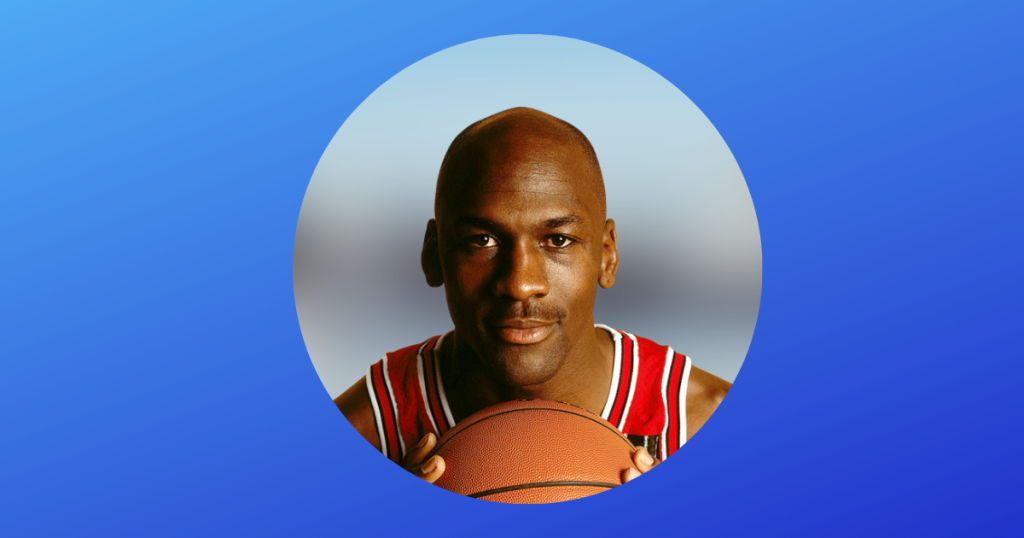 Michael Jordan, one of the greatest basketball players, faced academic struggles during childhood. He was a mediocre student and faced challenges with his grades, which made him feel like a failure.
Despite his academic struggles, Jordan's passion for basketball kept him motivated. He worked hard and earned a spot on his high school basketball team. However, he was initially cut from the team due to his height and perceived lack of talent.
This setback only fueled Jordan's determination to succeed. He worked tirelessly on his basketball skills and eventually earned a spot on the team. From there, his career took off, and he played college basketball at the University of North Carolina before being drafted by the Chicago Bulls in 1984.
Jordan quickly became one of the most dominant players in the NBA, winning six championships with the Chicago Bulls and five MVP awards. He is widely regarded as among the greatest basketball players known for his incredible scoring ability and competitive spirit.
Jordan's success on the court has also translated into success off the court. He has become a successful businessman, with a net worth of over $1 billion, and has used his platform to give back to the community through philanthropic efforts.
Jordan's story is a testament that academic struggles do not define one's potential for success. With hard work, determination, and a passion for one's craft, achieving great things on and off the court is possible.
My Thoughts
In my personal experience, I don't believe that academic results are a determining factor in achieving success in life.
When someone asks me this question, I answer with a "No." This is because academic results only provide theoretical knowledge, whereas the real world is vastly different.
I have seen numerous examples of entrepreneurs who didn't excel academically but achieved great success in life and other areas.
Moreover, every individual has unique strengths and weaknesses. Therefore, I firmly believe that the key to success lies in having a thirst for knowledge and striving to become a better person every day, regardless of academic achievements.
With this attitude and approach, anyone can achieve remarkable success in life, even if they have failed in their academic pursuits.