5 Best Books For Teenagers
Best Books For Teenagers: We all know the Advantages of Reading Books. No one can deny the fact that Reading leads to Success And a teen who read books apart from class assignments and project, definitely do well in school and research shows such teens definitely perform better than others who don't read books. Reading improves vocabulary, writing skills and also gives them imagination, improves their creativity and make them solve many issues. Books have a lot of knowledge and we all know that Knowledge can never be outdated, no matter what time or in which era we live in. We all know people who have knowledge are considered as wise people and their advice and solutions are respected by everyone.
Get 2 Free Audiobook from Audible
The more teen reads the more knowledge and information they pick the wiser they become, when teen reads more, they understand more, they understand reality more properly which eventually help them for their success journey, Reading make teen understand that they aren't only dealing with problems, everyone struggles, struggle or problems doesn't mean to quit and to get indulge in bad habits, but it means to fight with it and show the world and to yourself that you are stronger than you think, Reading gives positivity, makes teen understand the importance and power of positivity and power of positive attitude, Reading books builds teen character, It shows the right path, it gives a solution for almost every problem, it makes teen confident, knowledgeable and wise.
If a teen make books his/her best friend, then they will never see setbacks in their lives, because they always know how to deal with setbacks and how to move on with courage, they always understand the importance of hard work and they always know where and when they should put their hard work and efforts, Reading should never be taken leniently or lightly, Reading habit should be there in every individual, hence it's never too late, pick a good book and start reading.
Now you must be thinking that which book is best for you or for your teen, there are many books in the library or in the store and sometimes it's really very tough to understand which book is for which age group, some books are for adults some are for kids, hence it becomes difficult to choose the best book for teens, however today I am going to clear your confusion and will share some best books for teens.
Let's begin with 5 Best Books For Teenagers: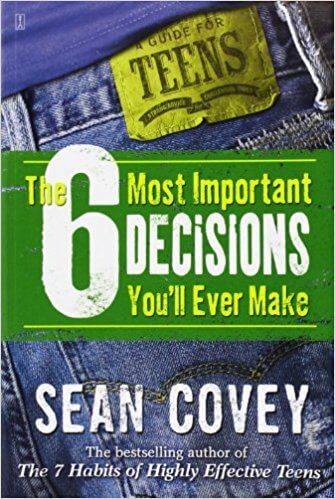 This book is written by the best seller author Sean Covey, Sean Covey is the author of the book The 7 habits of highly effective teens, In the Book 6 important Decision You'll Ever make, Author shows that today's teen faces more challenges compare to any other time, shows that today's teen faces more challenges and difficulties compare to any other Era, such as Academic stress, Parents communication, Media influence, Depression, addiction, abuse, dating, peer pressure etc.
there are very few challenges which I have mentioned, there are many more, and believe it or not, the choices teen makes while navigating these challenges can make their future or can break their future, this book gives advice and solution for all the situations difficulties and life-changing situations teen faces in their lives and gives real teen examples all over the world, do read this book, it is must for Teens Bookshelf.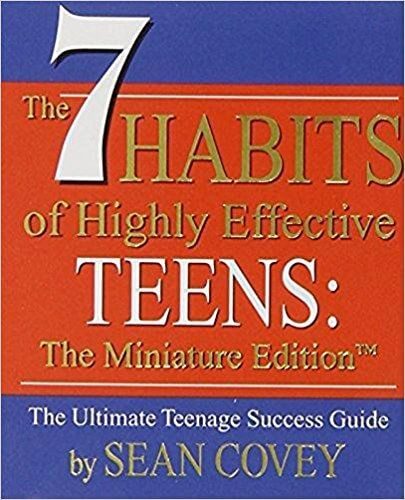 This book is one of the best book written by Sean Covey, this book has sold more than 5 million copies all over the world and it is considered as one of the best success guides by teens,  this book has become the reason for many teens for their growing self-esteem and success, this book is the step-by-step guide which helps you to reach your dreams and desires, this book shows that your dreams and desires and success everything is within you, you just need the tool to help you reach there, this book solves teen problems, this book helps teen in a simple way to improve their self-image, helps them to build friendship, helps to resist peer pressure, achieve their goals and helps them to connect and get along with their parents, removes communication gap, this book has great stories, clever ideas and great quotes, altogether this is the must-read book for your teens bookshelf.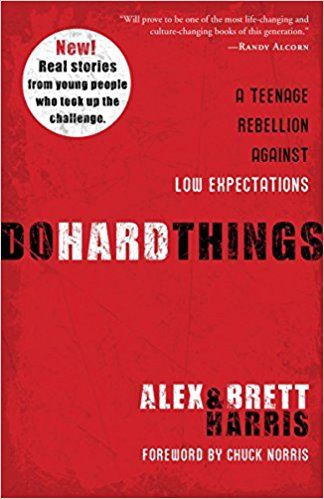 In this book, Author gives a revolutionary message in its purest and in a most compelling form, in this book author gives a tangible glimpse of what is possible for teens who actively resist cultural lies that limit their potential, this book has practical examples and is filled with humorous personal anecdotes, and it has stories of real-life revolutionaries in actions, this is also a great book which will help you to know your potential and also help you to see the bright future of yours.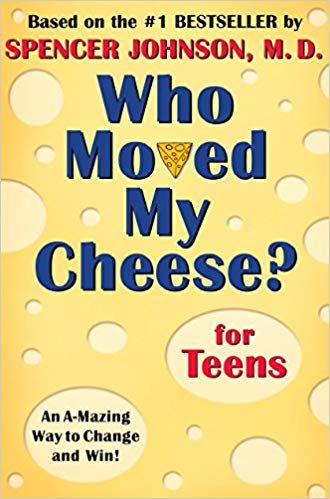 This book helps the teen to deal with changes, it makes them understand that change is constant and they shouldn't fear change, here cheese is used as a metaphor for what you want in your life, this book gives fun vocabulary to teens and helps them to understand how they should deal with changes and should always move forward, this is one of the great books which is must for teen, hence add it to your bookshelf, if you want to watch book summary of this video then here's the link of my YouTube channel, I have made a book summary for this.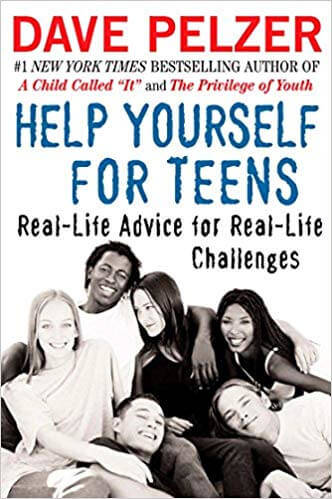 Dave Pelzer is #1 New York Times best-selling author for the book "A CHILD CALLED "It" and THE PRIVILEGE OF YOUTH, in this book Help yourself for teens author had shared his own childhood struggles, how he was fighting for his life against his alcoholic mother, and enduring outrageous oppression at the hands of bullies and fake friends, through this book author wants to advise teens and young adults that they should always rise above their circumstances and should always achieve greatness, in this book author also shares some practical solutions which helps them to overcome outrageous incidents situation and hardship, through this book author wants to help teens in three parts of their lives.
1) facing current and past problems
2) making teen realize the importance of decisions and
3) never giving up on oneself.
Author of this book never allows his readers to forget that "YOU ALONE HAVE CONTROL OVER YOURSELF AND OVER THE OUTCOME OF YOUR LIVES."
This is the must-read books for all, this is part self-help book and inspiring memoir.
These are the 5 Best Books For Teenagers. There are other books too for teens such as Rich Dad Poor Dad, Think and Grow Rich, How to Win Friends and Influence People.
If you don't like reading books then you can subscribe to Audible for Audiobooks and you will get 2 Free Audiobooks for Free for the first month. Thank you