Boundaries in Dating Summary
ABOUT THE BOOK:
Blog Title: Boundaries in Dating Summary
Name: Boundaries in Dating: How Healthy Choices Grow Healthy Relationships
Author: Henry Cloud, John Townsend
Download Free Boundaries in Dating from Audible
Buy Boundaries in Dating on Amazon
Buy Boundaries in Dating on Flipkart
Book size: 280 pages
About Author:
Before talking about the Boundaries in Dating Summary let's first talk about the book author Dr.Henry Cloud and Dr. John Townsend. Dr. Henry Cloud is an American Christian self-help author. Cloud co-authored Boundaries: when to say yes, how to say no to take control of your life in 1992 which sold 2 million copies and it evolved into a five-part series. He has also co-authored Boundaries in Marriage, Boundaries with Kids and Boundaries with Teens. Dr. John Townsend is also an American Christian self-help author, and he along with Cloud co-authored Boundaries book and its five-parts.
Overview: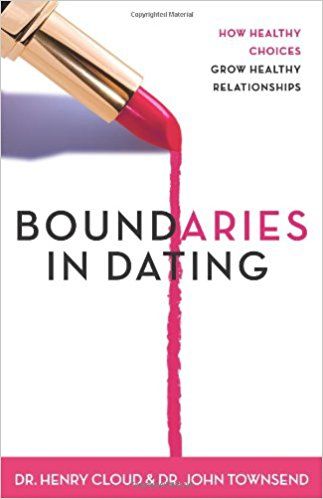 Today will discuss Boundaries in Dating Summary, This book helps you to know how healthy choices can grow your relationship healthy. This book shares Rules for romance that can help you find the love of your life between your singleness and marriage lies the journey of dating. This book tries to make your journey of love as smooth as possible. This book sets and maintains healthy boundaries- boundaries that will help you grow in freedom, honesty, and self-control.
This book can make your dating journey easy smooth and simple, if you are facing issues in your dating life then do read this book. It can revolutionize the way you handle your relationship, and if your relationship is going well then too read this book, because it can strengthen your relationship and also help you to have a strong healthy relationship forever. This is an amazing book written by a best-selling author of boundaries book, you will enjoy reading this book and this book has the potential to make your relationship healthy smooth and happening.
Let's begin with Boundaries in Dating Summary:
Chapter 1: Why Boundaries in Dating?
In this chapter author has shared story of Heather and Todd,  Heather and Todd were in love, heather cared deeply cared deeply for him and was ready to pursue marriage, but Todd has shown no sign of making real commitment to the relationship, they both enjoyed each other company, they both love to spend time which each other, heather used to talk to Todd about getting serious in their relationship but Todd used to take it in a funny way, At the age of thirty-three Todd used to enjoy his freedom he used to value his freedom a lot and he saw no reason for anything in his life to change.
Heather was feeling frustrated, she was hurt and she was discouraged, the reason for her frustration was that she and her boyfriend Todd were seemed to be on different tracks, she was hurt because her love felt unrequited and she was discouraged because she had invested  so much of her heart, time and energy into the relationship, for past year Heather had made Todd a high emotional priority in her life, she had given up her favorite activities which she used to enjoy, she had given up relationships she valued, she tried to become a kind of person which she thought Todd would be attracted to and now after all this she feels that her investment was going nowhere.
Author says that if you into such unique kind of relationship then you must be familiar to heather and Todd story and scenario,  Author says similar thing happens with many people, two people get genuinely attracted to each other and start dating they are hopeful that the relationship will become something special that will lead to a marriage and they will become a lifelong soul mate but things didn't turn the way they wanted, and problems frustration heartache irritation starts taking place in their relationship which at higher extent results into relationship failure or relationship downfall.
Author says that when this problem occurs people start blaming dating, they start feeling as if dating is not a healthy activity, they should search for alternatives like friendships, author says that dating has its difficulties  but it has good things too, it gives opportunities to grow personally and learn how to related to people, for starters, author says that dating has risk That's why they say No For kids, means kids are not allowed, here kids are not allowed doesn't mean that teen shouldn't date or married couple can't have kids, but here kids are not allowed means you can't be a kid all the time in a relationship, Maturity is really very important, dating works best between two responsible people, always putting too much of emotional investment can be dangerous hence be responsible and mature.
This book discusses the problem couples face while dating and lack of Freedom and Responsibility is the major reason for Dating issues, author says that freedom and responsibility are necessary for deep love and for developing commitment, author says that when two individual allow each other freedom and take ownership of the relationship then it means that they are creating an environment for love to grow and become mature, Freedom and responsibility are the two elements which is needed in every successful and happy relationship, it should be there in every relationship, in marriage, dating, friendship, business, parents and children relationship, family –relative relationship etc.
Read More: Maximum Achievement Summary By Brian Tracy
Chapter 6: 

What You Can Live With and what You Can't Live With
In the book safe people Dr. Cloud share his personal experience where he was asked to speak to Christian college group on the topic "HOW TO PICK SOMEONE TO DATE OR MARRY."  Dr. Cloud started his talk by asking them a question "WHAT DO YOU LOOK FOR IN A PERSON TO DATE SERIOUSLY OR MARRY.? He got some of the responses to his question and those responses were:
I would date or marry a person who is in deep spiritual commitment to god

I would date or marry a person who loves God's word

I would date or marry a person who is ambitious

Someone fun

Who is attractive

Smart

Witty

A leader quality person

Who likes sports etc.
Listening to all this author said wow it's a great list, but further he added, that in all the years that he had done marriage counseling, he still hasn't met a couple who want to end their relationship because one was not witty enough, or did not read bible as much as the other wished, or was not a leader in their field.
But the author has met hundreds of couples who want to end their relationship because they feel
That their partner is controlling and they feel smothered all the time

That their partner doesn't listen to him/her

That their partner is critical, that they never feel as if they are doing anything right

That their partner is irresponsible

That their partner overspends all the time

That their partner just can't connect emotionally, never understands how the other partner feels

That their partner is full of anger and it scares me

That their partner lies all the time and there trust issues etc.
Read More: 12 Rules for Life Summary
This is the end of Boundaries in Dating Summary. This book has more parts and every part has more amazing chapters which will for sure help you to strengthen your dating and relationship, do buy this book from the given links:
Download Free Boundaries in Dating from Audible
Buy Boundaries in Dating on Amazon
Buy Boundaries in Dating on Flipkart
Thank you.