Top 10 Relationship Books For Singles
Top 10 Relationship Books For Singles:
1) The Five Love Languages: The Secret to Love That Lasts
2) Modern Romance: An Investigation
3) Love You Forever
4) Getting over Getting Mad
5) Love Does
6) The Four Loves
7) The Psychology of Romantic Love
8) True Love
9) Love Is a Choice
10) The Relationship Cure
Love is the most wonderful and genuine feeling one can have. Love encourages us to do something great in our lives, love motivates us inspires us daily. Love is not only between two strangers or couples but it is between every true relationship, whether that relationship is with your parents, siblings, friends, family or with your lovable pet. Love is everywhere, I often hear people saying that there is no love in their lives because they are single. Love not only happens between two people or between two strangers but love first starts with self-love, as you must have heard THE WAY YOU TREAT YOURSELF SETS THE STANDARDS FOR OTHERS. You only love someone truly when you love and respect yourself first. If you are single and haven't been in a relationship and have no idea how love works in a relationship, then you must read Relationship Books For Singles.
Read More: Why Reading Books Is Important?
There are some great relationship books for singles which will help to know another person properly and also help you to strengthen your relationships, there are hundreds of relationship books, hence it can be quite confusing which book you must read, which books are not only for couples but for singles too, today I will share top ten best relationship books that are helpful for you, in your stage of singledom, dating or commitment.
Let's begin the list of relationship books for singles: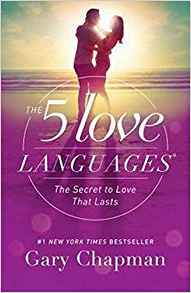 This book says that like any other languages, even love has its language, and every individual has a different love language, hence in order to keep your relationship thriving you must understand the love language of your partner or of your crush, you must understand which love language suits your partner, in this book Gary has shared 5 love languages, and each language will help you to know and understand your partner properly and that understanding will strengthen your relationship, this book is a must-read for singles, because it will help them to know properly about their crush love language and accordingly they can connect with their loved ones and partners, This book is not only good for partners or for singles but it is best in every relationship, because every individual has different love language and it is best to make them understand your love in their best suit love language.
If you want to understand this book in more detail then you can watch my youtube video.
Get this Free Audiobook
Buy from Amazon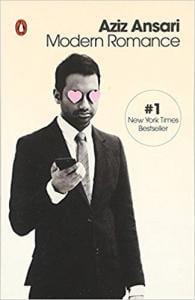 This is a great book for all singles, in this book author talks about how digitalization has changed the rules of romance, the author says that the era of instant chat and communication has fundamentally changed the rules of romance, in this book author talks about what should be your opening message? How much time should you wait for a text back?
In this book, the author tackles several issues which happen in the relationship especially in this digital world, the author has come up with this book after doing a lot of research in love and in the digital era, so it's a must-read book for singles and also for couples.
Get this Free Audiobook
Buy from Amazon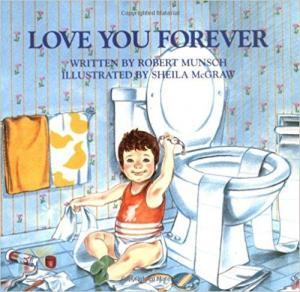 The reason I am mentioning this book because we should love the meaning of true love since we were kids, every parent should teach their children the importance of true love, because true love generates many other good qualities within us such as kindness, positivity, respect for ourselves and for others, humility etc. hence true love must be taught since childhood.
The book LOVE YOU FOREVER Is a children's book about a beautiful and unconditional love between a mother and her son, Love is the most genuine feeling, and it is between every relationship, a relationship becomes strong when it has love trust and respect, hence this book shows the unconditional love between a mother and her son, how mother inculcate the true meaning of love in her son and how her son absorb those love lessons and taught that same lesson to his children.
Get this Free Audiobook
Buy from Amazon
Most of the relationship fails or most of the singles fail to get into a relationship because of their uncontrollable negative emotions such as anger, irritation etc, Author of the book GETTING OVER MAD Solves that issue, Author says that getting angry is natural and universal, the author says that it is ok to be angry but there's a healthier way you can deal with such emotions, author ask to identify the pain at the heart of the emotion and should provide tools to deal with it in a way that aids intimacy rather than hurting it, author says that in every relationship you will have fights, but this book will help you to how to deal with it in a healthier way and how to avoid ruining your relationship.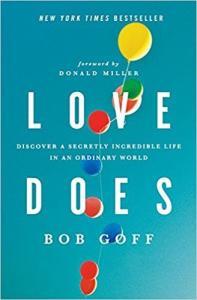 This book has several anecdotes and personal stories shared by an author. The author of this book says that love and determination can make impossible things possible. Love has the capability to change anybody's life, as per GOFF Love isn't the idea that stops with feelings, the author says that love inspires actions, when person falls in love or a person who is in love becomes capable of doing great and impossible things.
Get this Free Audiobook
Buy from Amazon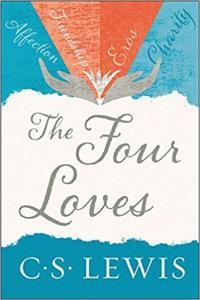 Love is not limited to couples or between two strangers, love is between every relationship and this book proves that; in this book author talks about four type of love, first affectionate love with friends, second unconditional love with family members, third romantic love with your partner and fourth kindness love which every individual should have for each other. This is a great book and if you want to read this then do buy it from the given link.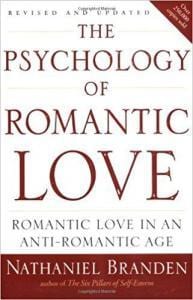 In this book, the author takes you on the journey of historical psychological and philosophical background of romantic love, in this book author says that many believe that in the modern world the romantic love isn't possible but that's not true after researching thousands of loving couple author came to a conclusion that romantic love is still possible in this era.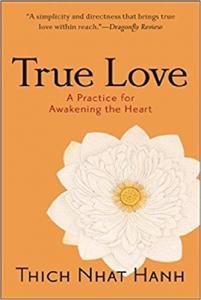 In this book the author wants to improve readers understanding about love by being present in every moment. In this book, the author focuses on four components of love; that is compassion, kindness, freedom & joy and also shares few Buddhism techniques which help you to stay in the present moment
Get this Free Audiobook
Buy from Amazon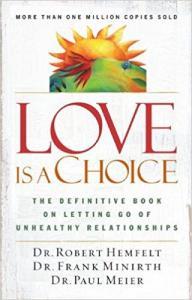 In this book author says that Love is a choice and you must not stay in an unhealthy relationship, an unhealthy relationship is like a vicious circle and trapped which doesn't leave you easily and also ruins your healthy life, hence author shares some faith-based strategies in his book which helps you to overcome an unhealthy relationship.
Get this Free Audiobook
Buy from Amazon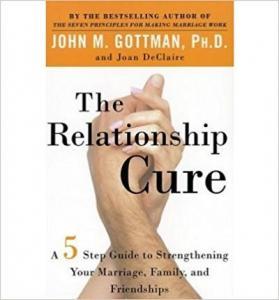 This is a 5 step guidebook which helps you to strengthen your marriage, family, and friendship, this is a great book which helps you to understand the emotions of other people around you and also help you to form a good relationship.
These are the top 10 Relationship Books For Singles, hope you will like it. Thank you