Top 5 Self Confidence Books – Build Self Esteem
Top 5 Self Confidence Books:
1. The Power of Self–Confidence: Become Unstoppable, Irresistible, and Unafraid in Every Area of Your Life
2. The Six Pillars of Self-Esteem
3. The Law of Success: In Sixteen Lessons
4. How to Have Confidence and Power in Dealing with People
5. The 6 Most Important Decisions You'll Ever Make: A Guide for Teens
Signs That You Have Low Self-Confidence:



Do you ever feel that you are stuck in the middle of the water and even after trying hard you are not getting close to where you want to go? Do you feel that your goals and dreams aren't coming together and you are not sure where and why you are missing the mark? Do you feel that even after trying so hard and giving your best still you are not getting the result as you are expecting? Do you ever feel that why your personal and professional life isn't working the way you wanted? Do you ever catch yourself thinking that what's wrong with me? Or am I not good enough or am I not smart enough? If you ever catch yourself thinking this way, then it is very clear that you have low self-confidence; you are good enough but your low self-esteem gives you a negative signal about yourself. You are smart enough but your low confidence makes you doubt yourself. Read here to know the Best Way To Kill Self-Doubt which will help you to fight with low self-confidence.
Read More: 10 Great Advantages Of Reading Books
Many times we use weak body language. Such as crossing your arms, not smiling and always looking down even when we are speaking to someone. This kind of body language gives a negative signal to opposite person and shows that you are not confident. If you ever find yourself getting nervous or finding yourself hesitating to speak up in groups then this shows that you have low self-confidence. There are several behaviors of yours which can show that you have low self-esteem or self- doubt such as you don't trust your own decision and fail to take action or you speak in low voice or ends your sentence with question or while talking you sound very nervous and low or confuse this happens because you don't have much knowledge about particular thing or you are not sure about certain topic or decision. Hence if you want to avoid such lack of self-confidence then involve yourself in learning, gain knowledge this self-improvement will give you more confidence.
Read More: Why Reading Books Is Important?
Body Language Gestures That You Have Low Self-Confidence:
Do you ever face a situation where you try to communicate to other people in confidence but still somehow other people come to know about your low self-esteem? This happens because we think that confidence is all about good communication. We feel that high self-esteem is all about talking with confidence but we fail to understand that only 7 percent of the message is conveyed through words, and 93 percent of the message is conveyed through non-verbal communication which includes your tone, your gesture posture body language your facial expression. Confidence is not only about words but it's also about your body language, self-esteem is more about your non-verbal communication. Hence you should not only try to be confident with your words but you should be confident by your body language.
Read More: Want To Read Books But Find It Boring?
As I always tell you that how a book can change your life. Book has the capability to change every aspect of your life. Today I will share Top 5 Self Confidence Books name which will for sure help you to improve your self-confidence and make you more confident and happy in your life.So let's begin.
Top 5 Self Confidence Books: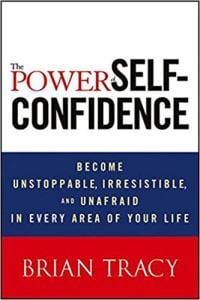 Brian Tracy is a Canadian-American Motivational public speaker and self-development author, he is the author of over seventy books that have been translated into dozens of languages, he has several popular books such as eat that frog, what you really worth and list goes on, he is one of the best authors. His goal is to help people to achieve their personal and business goals faster and easier than you ever imagine.
His The power of self-confidence book explains that confidence is mental fitness, it can be developed by engaging in a series of regular exercise to build up and maintain higher and higher level of self-confidence in every area of your life. If you want to improve your self-confidence then do read this book.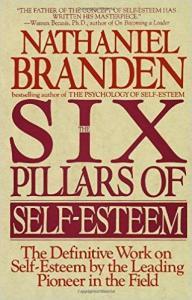 Nathaniel Brandon was a Canadian-American psychotherapist and writer known for his work in the psychology of self-esteem.
Nathaniel Branden's book is the culmination of a lifetime of clinical practice and study, Anyone who wants to see improving their self-esteem or confidence in their personal and professional lie then this book is for them, this book demonstrate that why self-esteem is basic to psychological health, achievements, personal happiness, and positive relationships, in this book branden introduces six pillars-six action-based practice for daily living that provides foundation for self-esteem and also explores the main and the central importance of self-esteem in five areas of life that is workplace, education, parenting, psychotherapy and culture.
I have made book summary for this book, if you haven't watched it, then you can, now for more better understanding.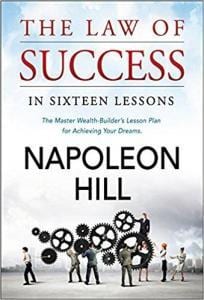 Oliver Napoleon hill was an American Self-help author, he is best known for his best book Think and Grow Rich which is among the 10 best -selling self-help books of all time, his most of the books were promoted as expounding principles to achieve success.
Napoleon Hill's original classic, The Law of success will help you to achieve your dreams and a level of personal success you may never have thought possible,  in this book you will discover the vast collection of useful information, including the famous sixteen lessons on success from the most powerful men on the earth, this book has bought powerful and successful people wisdom so that we can improve ourselves and our life by increasing our self-confidence level which eventually help us to face success.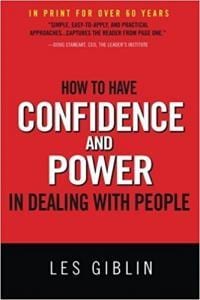 Les Giblin is one of the pioneers of the personal development industry. After serving in the military, les began a sales job with sheaffer pen company,  he was successful in door-to-door sales, his successful career allowed him to keen observer of human nature which eventually made him earn two titles as National salesman of the year,  His book How to have confidence and power in dealing with people explains how to interact with others as they really are, not as you would like them to be, Giblin in this book shows step by step that how you can get what you want at any time in ways which will make you feel good about yourself,  and people who gave you what you want will also feel good about you and about themselves, in this book author says that nobody gets shortchanged it's a win-win situation, Each and every chapter of this book is like a handy summary hence there's no chance of you missing any important point, this book will make you love yourself, hence instead of feeling bad or miserable about yourself do read this book and start loving yourself and when you start loving yourself your self-confidence also improves.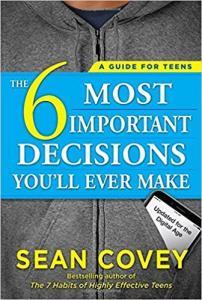 Sean Covey is an American Business Executive, author, speaker and innovator. Sean is well known New York Times best-selling author and has written several books, including the wall street journal #Business Bestseller. The 6 most important decision you will ever make, the 4 disciplines for execution etc.
Most of the time teen self-confidence go down because of their bad choices and decisions, Sean Covey's book the six most important decision you'll ever make will gives teens the strong and the best advice they need to make informed and best decisions, in this book author has used real stories of teens around the world, which help you to connect, author says that every teen faces certain challenges in their daily life and the challenges today teens faces are tougher than at any time in history, author says that those challenges and handling them either can make them or break them, hence in this book author will share some smart ways through which you can make smart and good choices and decisions in your daily challenging life.
The moment you learn to take a smart decision is the very moment you start trusting yourself, and when trust comes there is no room for self-doubt, and when there is no self-doubt then your self-confidence will for sure improve and increase.
Read More: How To Increase Reading Speed By 300%
These were Top 5 Self Confidence Books. If you want to know more about self-esteem or self-confidence book then do watch my YouTube video where I have shared book summaries of amazing books. I have also made several videos of self-esteem books. If you haven't watched my channel (SeeKen) Self-esteem book summaries then do watch it.
'Thank you.